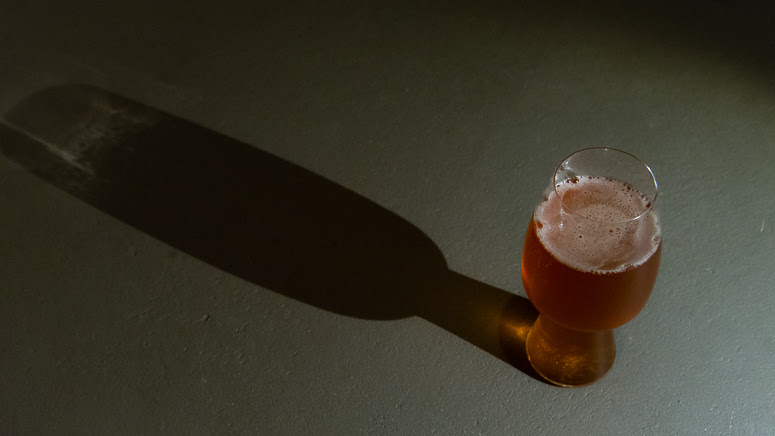 I like to set aside a few bottles of the beers I brew for keeping, particularly if I expect something interesting to happen to the beer as it ages. Sour and funky beers are some of the most interesting to hold onto as the slow-moving microbes will often change the beer quite a lot as it conditons. I've been rather slow to post a follow up to this Brett clausenii saison that i brewed last summer. I only have a few bottles left of this beer and I'm trying hard to hold onto a few to see how it changes as it ages. It turned out to be one of my favourite brews last year. A very enjoyable and (at 6.5% ABV) a dangerously drinkable saison, the Brett clausenii provides a fantastically complex funky character which is complemented by hints of spice and fruit.
Appearance
In the glass the beer is a not-quite-clear, pale orange colour. Sadly the off-white head dissipates rather fast and the carbonation is perhaps a bit lower than would be perfect for a saison.
Smell
The nose here is all about the Brett, I had expected Brett clausenii to provide a milder funk than what I've got previously from bruxellensis or lambicus but there is lots of earthy, funk to be had here.
Taste
Bone dry, with a great complex of fruit, spice and funk, the flavour could do with perhaps a hint more bitterness.
Final Words
The next time I brew this I'll probably dial back the alcohol by a percentage point or so, but otherwise this was a very successful brew indeed.