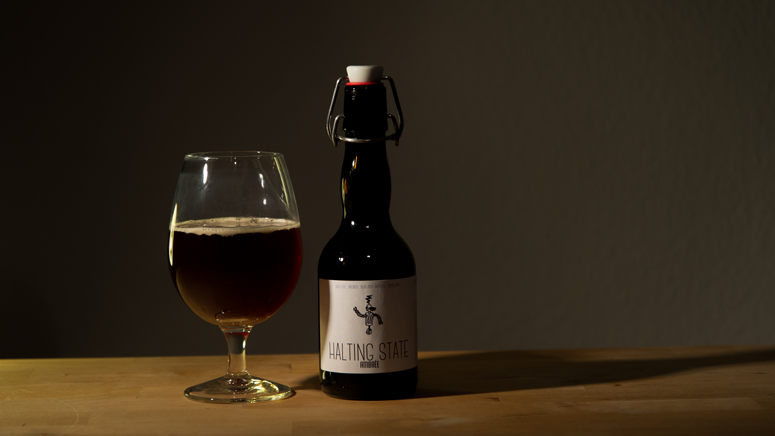 I find beers like this particularly difficult to get right, perhaps because there are no big, bold flavours to hide any flaws. After 2 weeks in primary and another 3 weeks in secondary, with most of the time in secondary spent at around 4°C, I was hoping for a beer with a good clean malt flavour. The beer does not quite live up to those expectations.
Appearance
Dark reddish amber with a little bit of haze. The beer pours with a large tan head which dissipates fast, leaving just the barest bit of foam at the surface.
Smell
Fruity with red fruits and banana.
Taste
The high carbonation provides a spritzy lightness. The clean malt flavour I was hoping for is not really noticeable, rather the flavour is fruity with some banana and red fruits.
Final Words
This is not a bad beer as such, but just OK and as such it's something of a disappointment. It might improve with a couple more weeks in the bottle, there's just something about the flavour that leads me to think it's still a bit green. See: Halting State for the recipe